Science is key to the FAA environment.
Starting in PK 2, students are enjoying bilingual science classes with two teachers, French and American, which allow us to focus on content and scientific process. Students can speak whichever language they want, what counts is questioning and experimenting!
Science questions provoke interest in the mysteries and wonders of the natural world. Students learn to think about important questions, such as: What is the nature of the universe? How does life exist? Why do things grow? Learning science provides students with a better understanding of the world around us.
Our science curriculum emphasizes the value of inquiry, encourages curiosity, and rewards persistence and patience. They learn how to develop and explore interesting questions. They learn to solve problems and answer questions by taking small steps, being persistent, having patience, and overcoming adversity. They learn that finding "truth" is often messy and inconclusive. Students learn that successful achievement and learning often requires trial and error, making mistakes, even failure. In other words, science teaches habits, behaviors and attitudes that support self-directed, autonomous, lifelong learning.
Through science, children learn how to work together to investigate, test hypotheses, interpret data, and draw conclusions. As they work together, they learn to understand and tolerate difference and diversity. They learn how teamwork contributes to significant learning.
In addition to the FAA curriculum, the FAA provides the students with a Makerspace room.
What is a makerspace room?
Makerspaces provide hands-on, creative ways to encourage students to design, experiment, build and invent as they deeply engage in science, engineering, and tinkering.
As our world becomes more and more digital we feel it is important to provide students with opportunities to create and make tangible objects with their hands and minds.  In order to do this they need access to a wide range of tools and materials including but not limited to; Legos, K'nex, Meccano, cardboard, pipe cleaners, foam balls, batteries, switches, buzzers, etc.
In our makerspace room, students can also learn about design by taking things apart, such as outdated computers, phones, cameras, etc.  The "space" itself is open allowing movement and experimentation.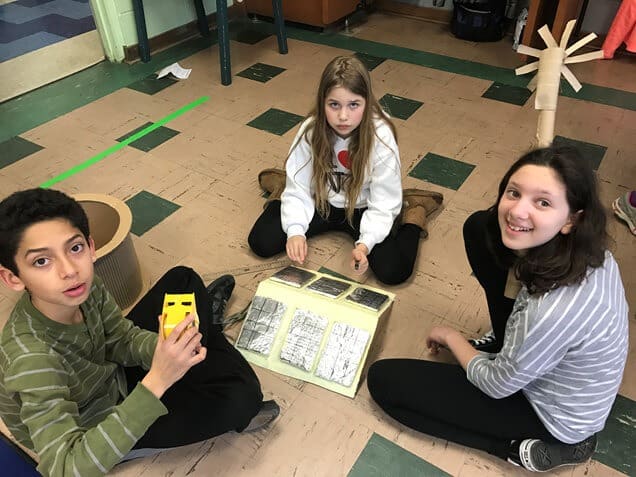 Every other year, the FAA holds a Science Fair on various topics. The Science Fair is often presented in coordination with the "Defi Sciences" organized by the French Ministry of Education and AEFE. Past fairs have challenged the students to build vehicles that will stay in the air, homes that can survive harsh habitats and filtration systems that can clean dirty water.  The groups get to formally present and share their projects with the entire school community.