A Race To Celebrate The Coming Olympic Games In Paris
In 975 days, Paris will host the XXXIII Olympics Games! The Paris 2024 Games will mark the centenary of the Paris Games of 1924, and the sixth Olympic Games hosted by France (three in summer and three in winter).
In preparation of this world-wide event, and to promote physical activity, the students from PK3 to 8th grade will participate in a sporting event called " Les Foulées Olympiques", organized by the AEFE.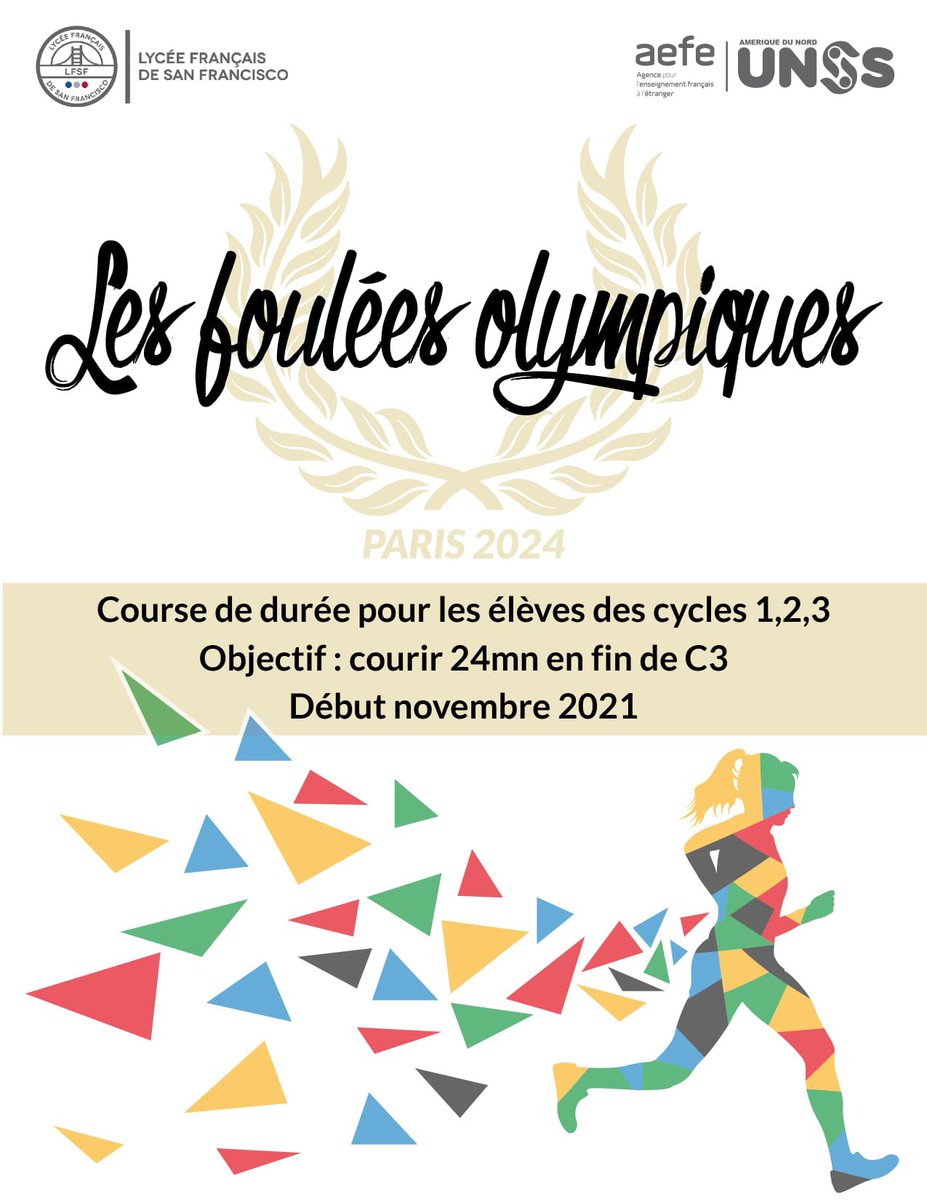 Adding Solidarity to Olympic Values
The French American Academy decided to go one step further by creating its own project, wrapped around olympic values and solidarity. The school will combine « Les Foulées Olympiques (The Olympic Strides) » from the AEFE with a solidarity project with the association Konekte. This will make this event more meaningful for the students.
The Challenge : Run and Collect!
The students will run or walk and complete a maximum of laps to get sponsored and collect donations for the association Konekte. The goal is for students at the end of 6th grade to be able to run 24 minutes without walking. On race day, every student in our school must participate and try to complete as many laps as possible in 24 minutes.
The Thanksgiving spirit and family reunions offer the perfect backdrop for students to get sponsored and collect donations